By Gabriel García May 11, 2022
The first books of PsychonautGuides.com have been released.
Psychonaut Guides launches a series of books with a scientific approach for those who want to explore and discover the exciting world of hallucinogens, their potential and applications as part of the so-called Psychedelic Renaissance.
Opening this collection on the Psychedelic Renaissance, we have the book by Antón Gómez-Escolar, "Essential Guide to the Psychedelic Renaissance", which presents the history, neuroscience, legality, therapeutic applications and harm reduction of the most promising psychedelic drugs for science, as an introduction to this revolution that is beginning to spread around the world. The book also includes a foreword written by one of the greatest eminences in the field, Rick Doblin, PhD and founder of MAPS, the largest psychedelic research organization.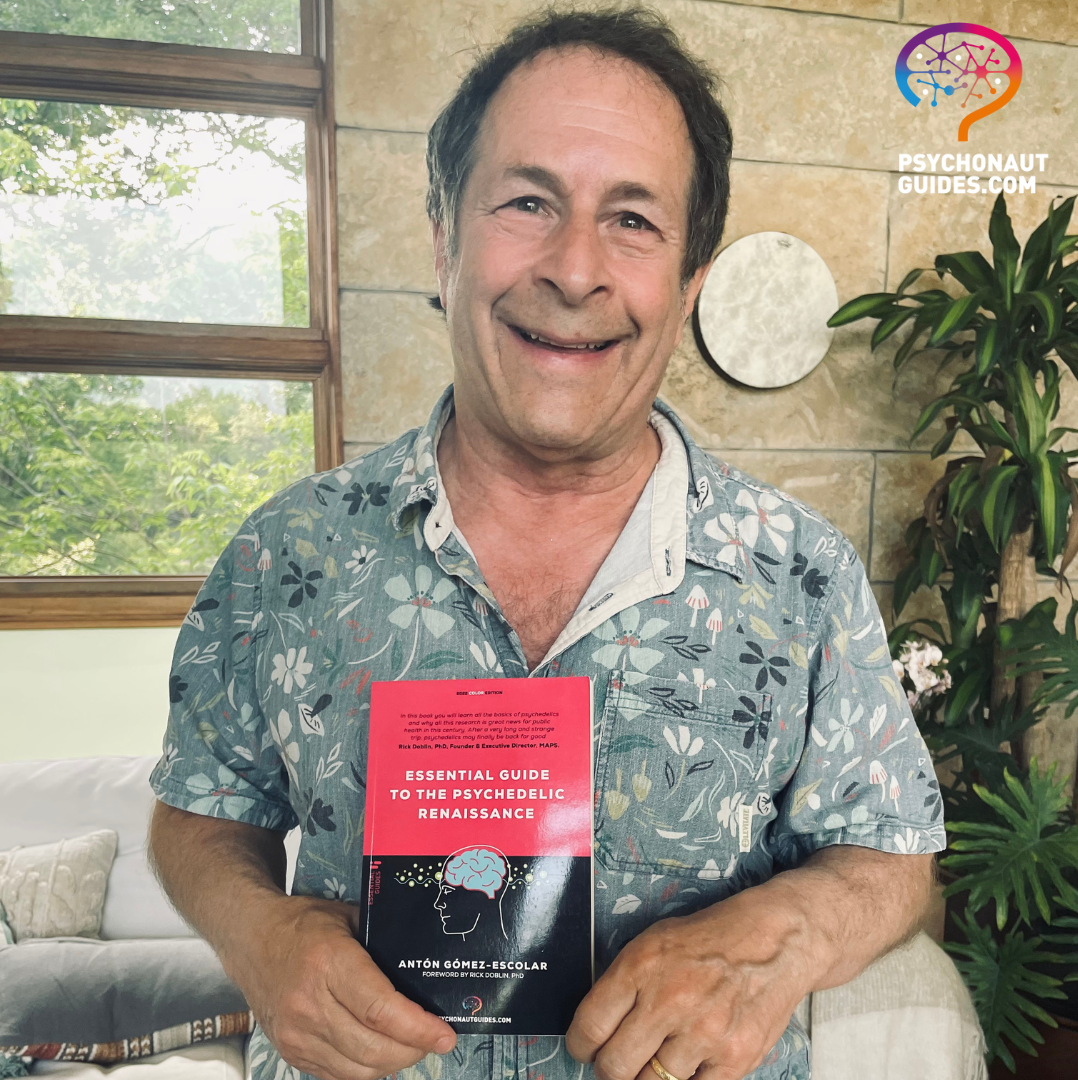 "In this book you will learn the basics of psychedelics and why all this research is great news for public health in this century. After a very long and strange trip, psychedelics may finally be back for good." —Rick Doblin, PhD, Founder & Executive Director, MAPS.
In addition to this title, the collection will include "Your Brain with Psychedelics" by Genís Oña, and "Psychedelics and Mental Health" by Irene de Caso, both with forewords by José Carlos Bouso, PhD in pharmacology and director of ICEERS.
With "Your Brain with Psychedelics", you will be able to enter the forefront of scientific research on the effects of psilocybin, MDMA, DMT, mescaline and LSD on the brain to reveal the keys to the effects of hallucinogens, which can cause important changes in the process of cognition, thought and consciousness.
On the other hand, with "Psychedelics and Mental Health", by Irene de Caso (biologist and PhD in cognitive neuroscience), you will discover the therapeutic uses of classic psychedelics and empathy as revolutionary tools in neuroplasticity and mental health. You will learn how psilocybin, DMT or MDMA potentiate profoundly revealing mental states that can restructure our internal models of the world, alleviate traumatic memories and improve relationships in our social system.
All titles also include a legal appendix written by Francisco Azorín, a renowned lawyer in the field of psychoactive plants and director of the Brotsanbert Yecla Law Firm, as well as author of three scientific books and numerous articles in industry journals.
The collection has been scientifically and legally reviewed by a committee of expert advisors in this area. In addition, due to the constant progress of this field of study, each title will be updated annually to include the latest research and related data. The books are available in color illustrated format in both physical and digital versions, plus an option to purchase in black and white.
Each title in this collection represents essential reading on an essential movement.
The books will soon be available on the PsychonautGuides.com website, and on Amazon and Apple Booksin print-on-demand format and eBook. In addition, all the titles are available in Spanish version.


Take a look at our social networks to keep updated: