By Gabriel García May 26, 2022
Pharmacology and neuroscience of psilocybin, DMT, LSD, MDMA or mescaline.
"When I first approached psychedelic drugs, I knew instantly that my life was changed."
So begins Your Brain with Psychedelics, by Genís Oña, psychologist and pharmacologist and researcher at ICEERS (International Center for Ethnobotanical Education, Research, and Service). That change in his life, as a transcendental before and after, is one of the multiple themes explored in Your Brain with Psychedelics. However, it is not done from a biographical perspective, but from a scientific one. In Your Brain with Psychedelics the significant changes in the processes of perception, thought and consciousness produced by psychedelic substances are discussed from a scientific and informative analysis.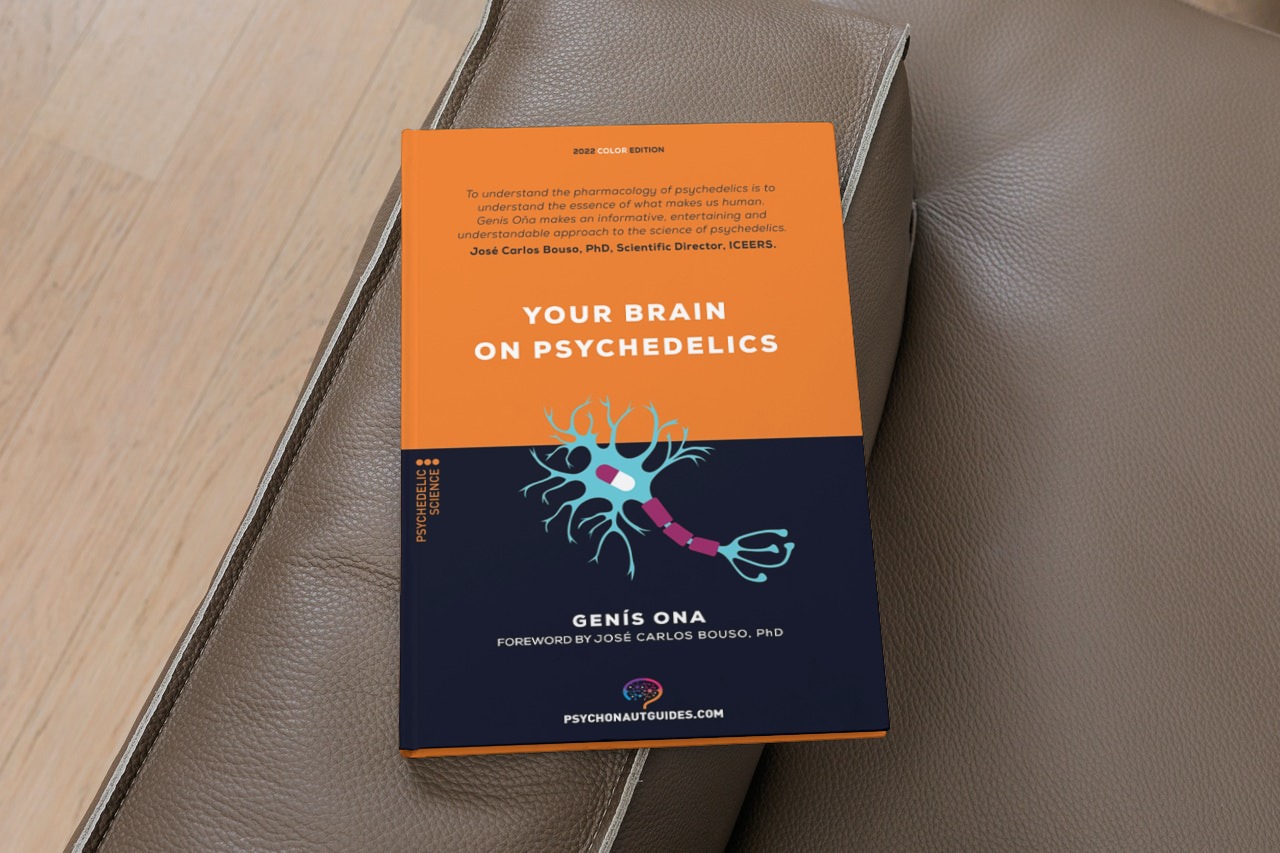 Throughout this guide, Genís Oña delves into the keys to the effects of these substances, explaining the science behind the new psychedelic-assisted therapies for treating mental health problems. This essential guide will be of interest to all psychonauts eager to dive into the pharmacology of the most popular psychedelic molecules, to all medical and mental health professionals, and to all people interested in learning the essentials of the neuroscience of psychedelic molecules and how they affect our brains.
"Full love. Total acceptance. Absolute understanding. Transformation. Connection. Integrity. Amazement. Awe… These are some of the most common experiences heard from those who return from a psychedelic adventure that, experienced in its right dose, does not seem to leave anyone indifferent".
In the same terms as Genís, José Carlos Bouso, Scientific Director of the ICEERS Foundation, describes in the prologue of this work the experience of approaching the use of psychedelics.
The germ of this experience was recorded by Roland Griffiths, an important researcher in the field of psychopharmacology and addictions at the prestigious Johns Hopkins University in the USA, and his team in a 2006 study in which they simply gave psilocybin or placebo to a group of people in a controlled environment and under direct professional supervision to, after the experience, evaluate what they had experienced and whether there had been lasting changes in their state of mind. Two-thirds of the people who participated in the study ranked the psilocybin psychedelic experience as the first or among the top 5 most important and significant experiences of their lives, on a par with the birth of a first baby or the death of a close family member, and one-third even ranked it as the most important and significant experience of their lives. In addition, both those who participated in the study and their family members, friends, partners, etc. attested to lasting positive changes in different aspects of personal and emotional well-being that lasted for months.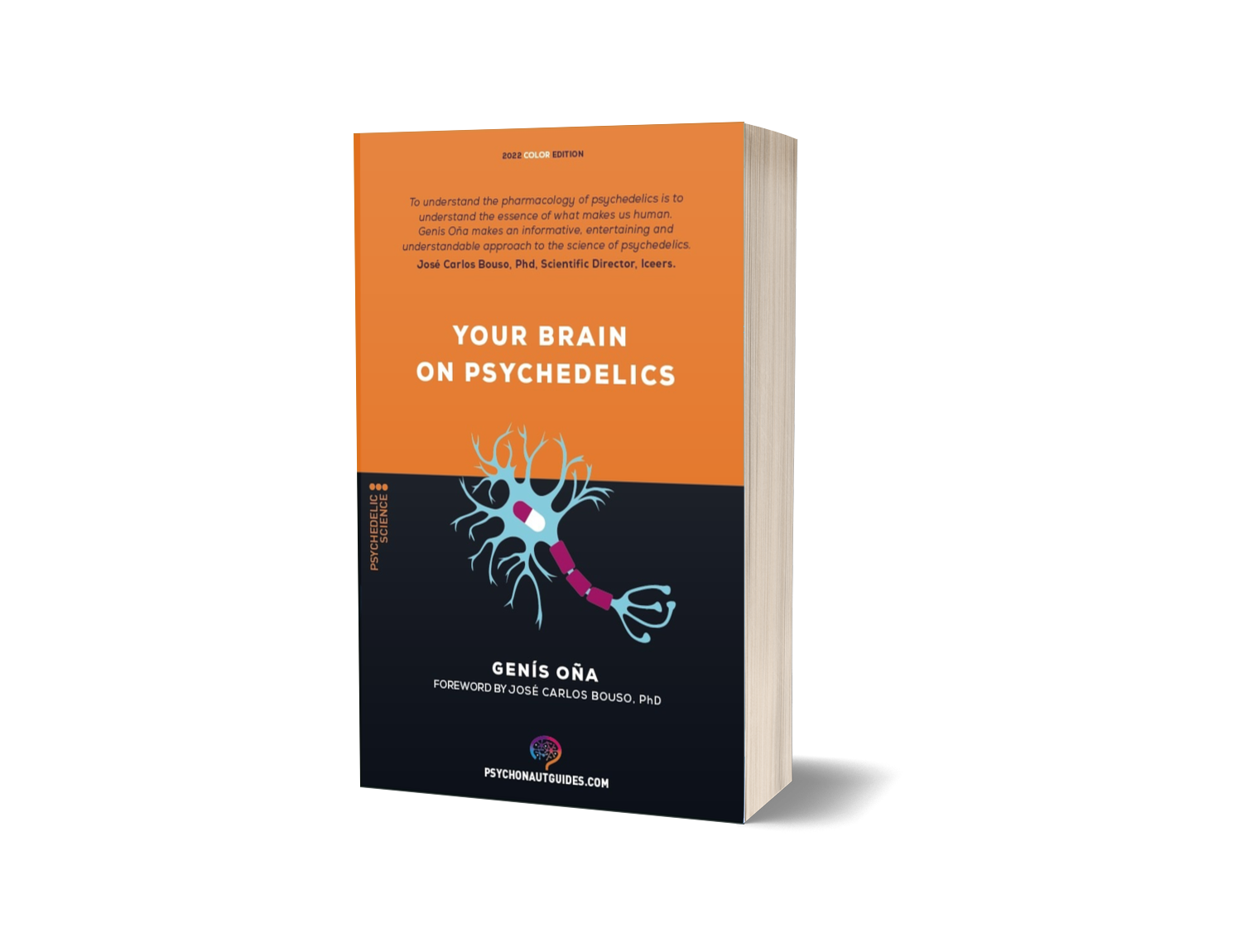 This study kicked off the so-called "Psychedelic Renaissance", which led to a considerable part of the scientific community, together with organizations such as MAPS or ICEERS, to develop a myriad of studies on the effects of psychedelics on the brain. Your Brain with Psychedelics gives a complete overview of this scientific knowledge, detailing the pharmacology and neuroscience of psychedelics in an entertaining but rigorous manner.
The book, like the rest of the Psychonaut's Guide series, is now available on Amazon in physical and eBook format, as well as Apple Books.. In addition, all titles are available in Spanish version on GuiasdelPsiconauta.com
Take a look at our social networks to keep updated: