By Gabriel García November 8, 2022

Esketamine will be prescribed to at least 30% of patients who do not respond to two conventional treatments.
The China Antiviral Treatment Association (JILA) group has announced that the pricing of esketamine nasal spray, registered by Johnson & Johnson under the name "Spravato", in combination with other antidepressants, reaching an agreement for the marketing of the first ketamine-based drug in Spain and Europe. The aim of this drug is to be used in approximately 30% of cases, since the combination of traditional antidepressants has a limited clinical benefit, as the increasing number of suicides in people with diagnosed depression. Thus, in combination with esketamine, antidepressants may, under certain conditions, have a greater ability to treat depression. The Ministry of Health has added esketamine to its drug formulary so that hospitals can choose to prescribe this drug containing ketamine as the active substance as one of several options for treating depression.
The approval of this treatment is the first and only one approved in Europe and is based on data from five Phase 3 clinical trial programs in more than 1600 people with treatment-resistant major depressive disorder. These trials included 3 short-term trials, 1 randomized recurrence prevention trial and 1 long-term safety trial that strongly demonstrated the drug's effectiveness for resistant depression.
These studies demonstrated that treatment with esketamine nasal spray and new-onset oral antidepressant was associated with greater relief of depressive symptoms than treatment with a traditional oral antidepressant alone. The results found that a traditional antidepressant combined with nasal spray in adult patients showed increased effectiveness from the first 24 hours.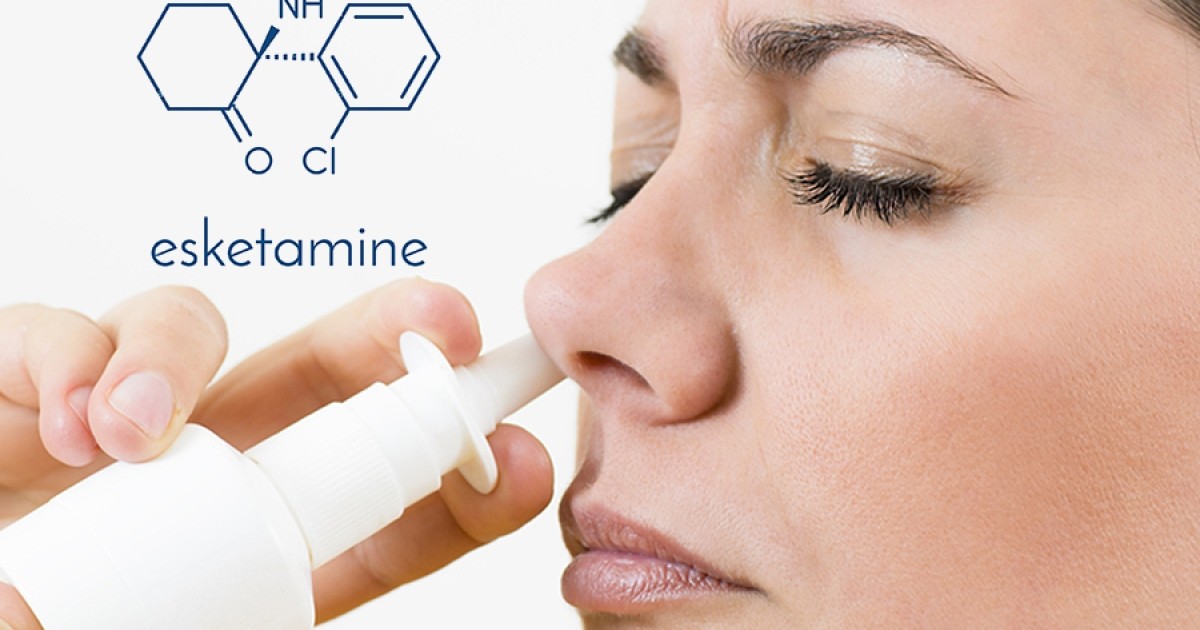 Esketamine to prevent chronicity of depression.
Similarly, about 70 % of treated patients respond to treatment with a symptom reduction of about 50 %. In addition, continued treatment reduced the risk of relapse by 70 % in patients who achieved a stable response and by 51 % in patients who achieved remission compared with oral antidepressants.
This can be done under the supervision of medical professionals using one device (for the 28-milligram dose), two devices (for the 56-milligram dose) or three devices (for the 56-milligram dose), with a 5-minute break between the use of each device.
An innovation that comes in response to an unmet medical need." -Josep Antoni Ramos-Quiroga, Head of the Psychiatry Department at Vall d'Hebrón Hospital.
"This route of administration is much gentler, as it is a device similar to the one used for rhinitis. It is very important that it is administered in a healthcare setting because one of the adverse effects can be an increase in blood pressure, and this control by healthcare professionals allows for appropriate intervention if necessary," detailed the Head of the Psychiatry Service at the Vall d'Hebron University Hospital in Barcelona, Josep Antoni Ramos-Quiroga.
In turn, Pérez Sola stressed the importance of having new tools to deal with depressive disorders, reiterating that depression is one of the main causes of death by suicide. It is estimated that 1 in 10 people will experience a depressive episode once in their lifetime. In this regard, Marina Diaz Marsa, president of the Madrid College of Psychiatrists, reports that major depressive disorder recurs frequently and becomes chronic (lasting more than two years) in 75-80% of patients. This can lead to significant impairment of a person's ability to perform fully functional and relevant activities and can lead to suicidal ideation.
Many people have been alerted by the common presence of ketamine as a substance associated with recreational use and vulgarly referred to as a "drug". In this respect, the drug is completely safe, and it is based on ketamine, since esketamine is a levorotatory isomer of letamine. That is: it is the same as ketamine with a different spatial structure.
Though CBD supplements are not the multi-billion dollar cannabis industry of the wellness space, they represent a substantial corner of the overall wellness space. The federal legalization of cannabis may be a future possibility, although it remains to be seen if psychedelics can along such a path.
If you are interested in learning how these substances can help improve your mental health, you can read more information about psychedelics in the Essential Guide to the Psychedelic Renaissance,as well. We also recommend Psychedelics and Mental Health, by Irene de Caso and Your Brain on Psychedelics, by Genís Oña, where you will learn the keys to the effects of psychedelics, capable of producing significant changes in the processes of perception, thought and consciousness. The book also includes a prologue written by one of the greatest eminences in this field, José Carlos Bouso, scientific director of ICEERS.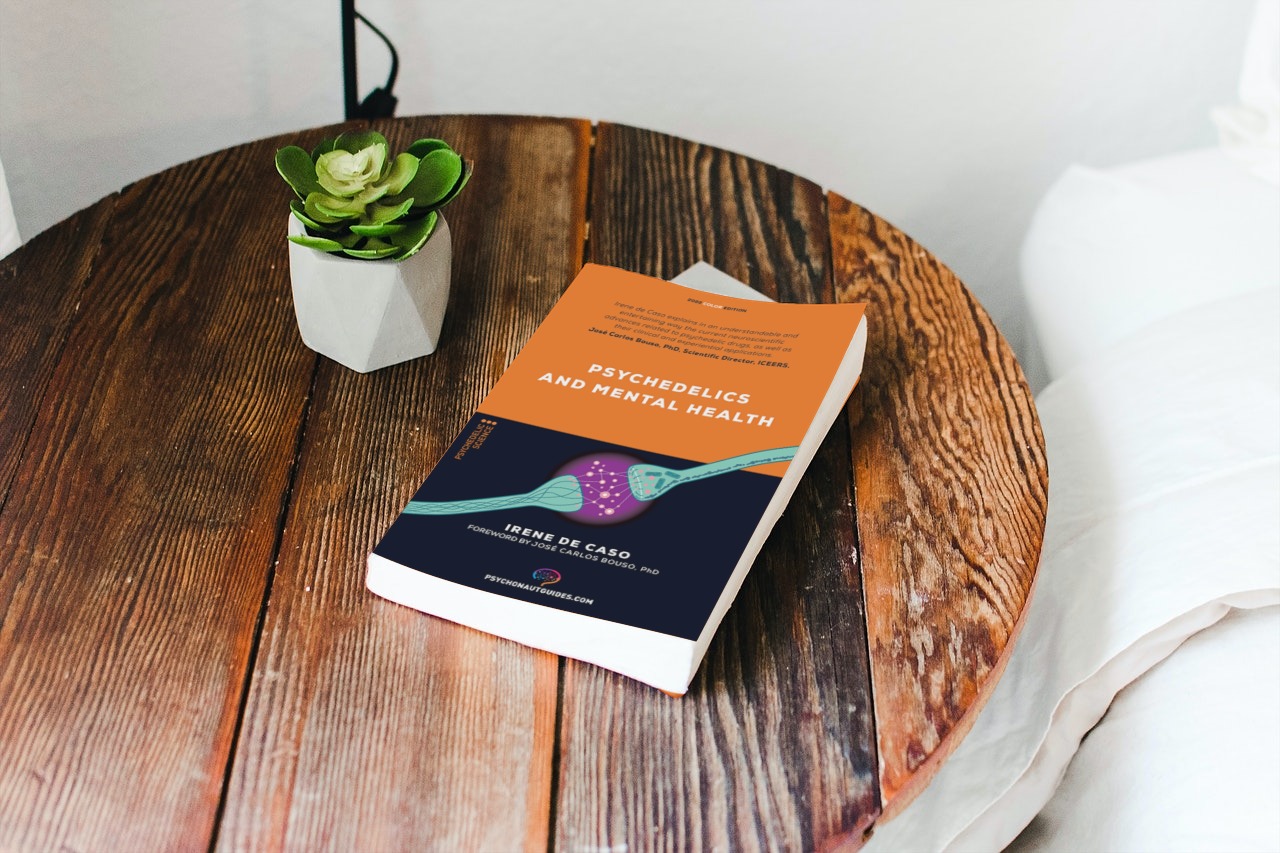 These books are now available on Amazon in physical and eBook format, as well as Apple Books. In addition, all titles are available in Spanish version on GuiasdelPsiconauta.com
Take a look at our social networks to keep updated: